Home
Index
Test machines
Test ancillaries
Measurement
Production
Services
Miscellaneous

Clip gauge
The Si-Plan Electronics Research Clip Gauge measures displacement by a cantilevered strain-gauged element.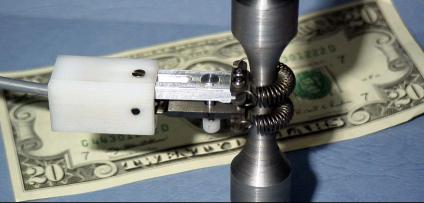 The Clip Gauge features
Standards gauge lengths: 6mm; 8mm; 10mm
Replaceable knife edges with preset gauge lengths.
Gauge length setting pin.
Locking screw: allows the gauge length setting pin to be secured while the clip gauge is attached to the specimen.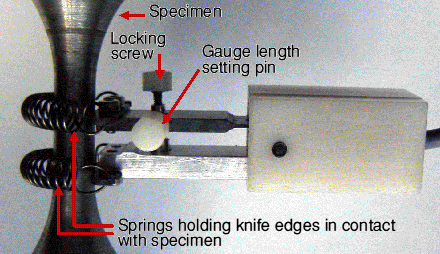 Room-temperature extensometers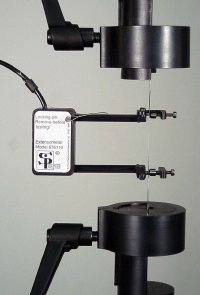 Room-temperature extensometers
Updated 20 April 2005
---
Si-Plan Electronics Research Ltd, Avenue Farm Industrial Estate,
Birmingham Road, Stratford-upon-Avon, CV37 0HR, UK
Tel International: +44 1789 205849 | Tel UK: 01789 205849
Fax International: +44 1789 415550 | Fax UK: 01789 415550
www.si-plan.com
enquiries@si-plan.com

---