Home
Index
Test machines
Test ancillaries
Measurement
Production
Services
Miscellaneous

Pneumatach flow heads
These electronic transducers have been developed for measuring air flow but may be calibrated for use on other gases. The principle of operation is based on passing the gas through a linear air resistance and measuring the resultant differential pressure across the resistance.





Output is nominally plus/minus 1 volt for plus/minus full scale of the flow head. By varying the mechanical dimensions of the flow head the full scale of the instrument has been manufactured to be as low as 5 litres/minute and as high as 2000 litres/minute. Larger flow heads are feasible. Full scale pressure drop is nominally 6mb.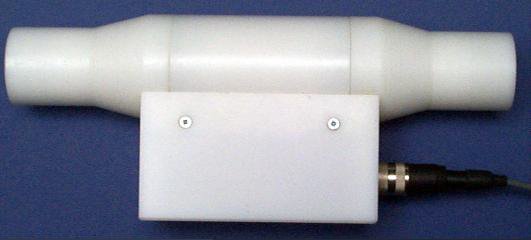 The photograph above shows a flow head used in conjunction with a data logger for recording human breath profiles. This configuration can be used as a peak flow meter for patient analysis in medical applications. It has a full scale of 700 litres/minute. The breathing profiles can be recreated on Si-Plan's breathing simulator.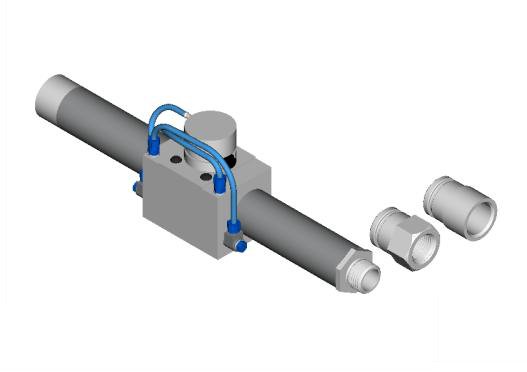 The illustration above shows a flow head used in a process control application and has a full scale of 100 litres/minute. The flow heads may be calibrated on air, carbon dioxide, nitrogen etc. and can be made for specific applications from stainless steel or plastic as applicable and to customer-specified full scale and pressure ratings.

Updated 20 April 2005
---
Si-Plan Electronics Research Ltd, Avenue Farm Industrial Estate,
Birmingham Road, Stratford-upon-Avon, CV37 0HR, UK
Tel International: +44 1789 205849 | Tel UK: 01789 205849
Fax International: +44 1789 415550 | Fax UK: 01789 415550
www.si-plan.com
enquiries@si-plan.com

---